Commercial Beatgridding Warping
Beatgridding or warping, a lot of people today prepare their tracks before playing them live. Not my most favorite job, it always gives me that boring old school homework feeling. But once done the results you can achieve are of course worth the suffering.
I recently ran into a website that offers Traktor Beatgridding and Ableton Warping as commercial services. You send your tracks and them, or actually him (www.steven-james.com), will beatgrid or warp them for you.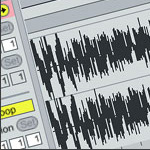 I have no idea about the quality but it can be an interesting service if you have a large collection of tracks that need it. There is a special rate for acapellas which makes sense since they most of the time require more attention. Some R&B acapellas take a lot of time to warp if you want to mix them under a tight dance track. I know that I can be warping for hours before I'm starting to become near satisfied. So I might are going to give some difficult acapella a try. Just out of curiosity for the result.
Trackback from your site.