Custom backing tracks, great for DJs
While searching for a hard to find acapella I discovered a great website today. At karaoke-version they already had regular karaoke files but they now also have custom backing tracks.

The custom backing tracks are multi channel songs that can be mastered online. A simple but very effective user interface shows the track in a multi channel overview like in a lot of DAW software. You can see what channel has audio relative to time and have control over the volume for each audio track.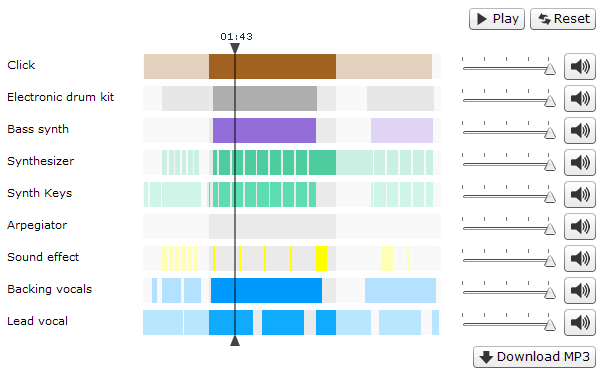 Mix Down
Before buying you have the ability to listen to a short demo fragment and play around with the volume controls. When finished you pay the track and have the ability to download the track. You get a mix down of the song according to how you set the volume control. The mix down is delivered as a 256 CBR mp3 file.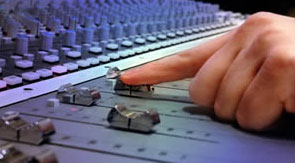 Covers
At first I was going through the roof, assuming that the custom backing tracks were based on the original artist multi track recordings. But that was just a short dream, as I discovered that the tracks are covers made by professionals. That doesn't mean that they are useless, on the contrary, they sound very close to the original. I listened to some, in my opinion, complex songs and especially the vocals sound really good and very close to the original.
Price
For normal karaoke files you pay 1,99 in both euros and dollars. For a custom backing track you pay 2,99. You get a cover/reproduction of a commercial track but have the ability to adjust what you get. You download a mix down but once you have bought a song you can keep downloading and making new mix downs without additional payments. I think the price is a bit high since you get a cover. I think that the price would be the right one if this gives you the samples from the original.
Great for DJs and many more
I think this new service is great for DJs to get special material that opens up new creative possibilities. I got myself a very hard to find acapella that hopefully ends up in a new cool mashup. But not only for DJs but everyone who is working with music and wants to play a long will enjoy the custom backing tracks from karaoke-version.
Trackback from your site.