Eurythmics – Sweet dreams
Eurythmics was a band with lots of negative publicity back in the 80s. With Annie Lennox her female atraction there was always something to nag about for the media. Fortunately they used it as a force to continue and begom stonger and define a sound of their own.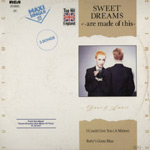 The sound they defined has been a great succes, everybody recognizes the sound of Eurythmics and I think it is really great if you can manage that. Besides the sound are also the lyrics well known. Any MC can shout a few lines and the crowd will finish it off.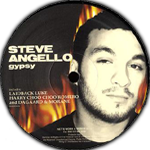 Last week I was reminded about the great succeses of Eurythmics while I was listening to a bootleg remix from Steve Angello's Gypsy. Somebody had the masterful idea to put the acapella of Sweet dreams under this track and it was a perfect match. While the track Gypsy was a bit to minimalistic for some commercial playing, it now is a direct hit on the dancefloor.
Because of that I decided to put Sweet dreams from Eurythmics in the spotlight as acapella of the month December.
Tags: 80s, Acapella, Annie Lennox, Eurythmics, Gypsy, Steve Angello
Trackback from your site.