Mixed In Key 5 First Impression
A few weeks ago I got an e-mail that Mixed In Key 5 has been released and that I could upgrade. I have been using Mixed In Key 4 actively in the past but wasn't happy with the results. So I switched to Rapid Evolution 3 (Beta) a while ago which gave me little bit better results and is even free.
Since the upgrade to Mixed In Key 5 was only half the new price and my curiosity was peaking again I decided yesterday to upgrade.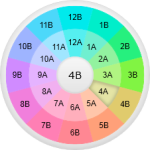 Most appealing in the new upgrade to me is the brand-new key detection mechanism. Since even Rapid Evolution 3 is missing out on a lot of tracks, I think there is a lot of space for improvement. So I'm curious to see how much it has been improved over Mixed In Key 4 and if it has even become better then Rapid Evolution 3.
Also nice is to finally see multi-core support. I've found it very frustrating that a lot of processor intensive audio processing applications still don't properly divide the workload over the available processors. Working on a quad core can in theory speed up the process with a factor 4. And as software engineer I know it isn't hard to implement multi-core support and therefore can be a quick win. Shame on a lot of other software vendors!
In the past when I had to analyze a large amount of tracks I always simply overcame the issue by running multiple instances of Mixed In Key and divide the tracks over them. This way the processing could be speed up and utilize the available computer resources. With the new version this shouldn't be necessary anymore.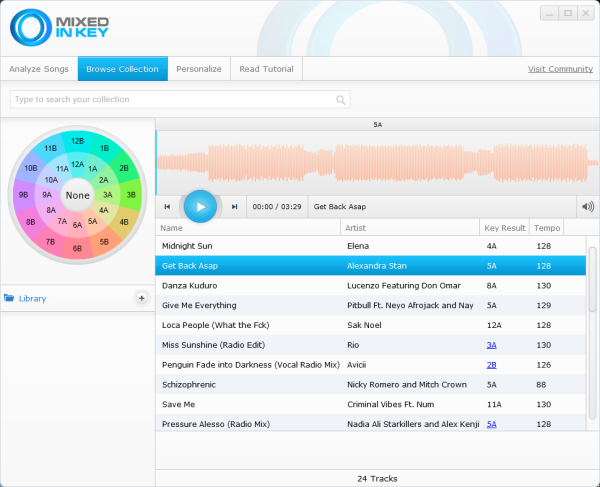 For the rest the other features are less interesting for me since I don't use Mixed In Key or Rapid Evolution as my music management software. It is only for getting the key information of tracks and then moving on in the chain of song processing and preparing. In the end all tracks end up in Media Monkey for organizing.
My first impression is that the software has been further optimized to be just a little more neat. Compared to Rapid Evolution the user interface is a blessing and intuitive. The new multi-core support is great. The analyzing is done by all CPU cores and the progress is now visible in the UI. It looks like if things are going very fast, so this is a big win if you have lots of music that needs to be analyzed.
While skipping through the software I got excited when I saw the following: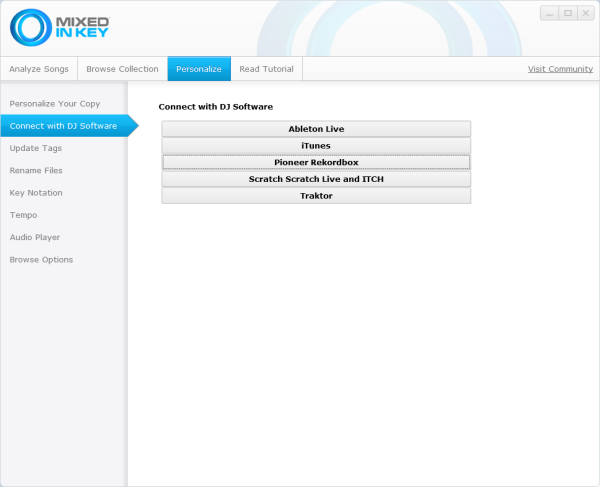 For just a very short amount of time I thought that there was going to be a connectivity function towards Rekordbox or Ableton Live. But clicking the knobs revealed that it was nothing more than a guideline for correctly setting things up on both ends.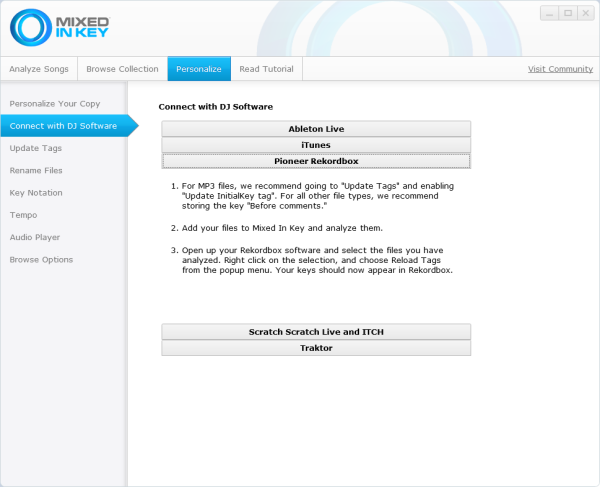 The new key detection mechanism seems to work at a first glance. To verify the actual results I'm planning on doing a comparison of Mixed In Key 4, Mixed In Key 5 and Rapid Evolution. This will however take some more time to setup and especially the verification of the results.
Trackback from your site.