Mostly because of my Drive-in past I've been working for a long time with BPM Studio and the accompanying RCP-2001-B controller. I mostly used it for quick try-outs of ideas for mixes and mashups. Unfortunately the software didn't receive much updates lately and started to lag behind in functionality. So it was time for a successor of BPM Studio.

After selling my old hardware and software I've looked around at what is available at the market and what would suit my requirements. I wanted something with support for a hardware controller to control my tracks. So initially I was going for a combination of MIDI supported software and a MIDI controller.
So I was planning on buying Traktor Pro from Native Instruments. But the positive reviews on there Scratch version shifted my attention a little bit. Especially the support for both vinyl and cd's would resolve my need for a controller.
So the choice is made and I have bought the Traktor Scratch Pro and the Audio 8 interface and must say that I'm very impressed. I had some experience with the early day Time Code systems like Digi Scratch from Alcatech. However they didn't provide the required stability and did have sometimes annoying lags because of the high latency. I integrated Traktor with my Pioneer CDJ-1000s, SynQ XTRM-1 turntable, Pioneer DJM-800 and Ableton Live. It allows me to do my try-outs like I was used to, but it also goes beyond that. I'm still experimenting with the combination of Ableton Live and Traktor Scratch Pro. The availability of 4 decks instead of 2 is also much appreciated.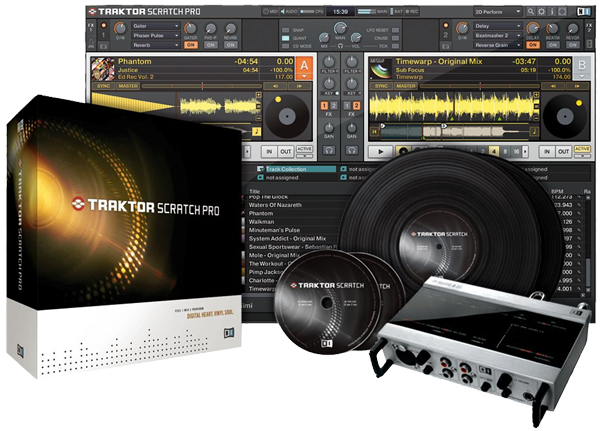 Trackback from your site.