G. Club Pres. Banda Sonora – Guitarra g
It was below zero this morning, but if I listen to the warm sound of Guitarra g things change. The song with the tropical exotic guitar riff has been released again.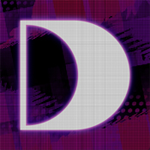 The relase doesn't bring anything new and I doubt wheter it should. The guitar riff is what it is all about. However, some people might have forgotten the song a little bit, just like I did. Thankfully this release refreshed my mind instead of the song.
Trackback from your site.