Toni Braxton – Spanish guitar
After Shannon is it time for the next acapella of the month. So we clear the stage for the great miss Toni Braxton.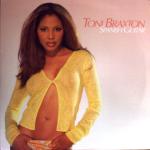 Toni Braxton's Spanish guitar is during July the acapella of the month. The third track of her studio album "The Heat" ranked high in the charts of 2000. The up tempo remixes of Spanish guitar made it also a great song in the club.
I'm planning on a mashup of this acapella with a track from Fedde le Grand. He has some great songs with a deep warm baseline which would perfectly compliment the warm voice of Toni Braxton. What number of FLG is going to remain a surprise for now.
Tags: Acapella, Shannon, Toni Braxton
Trackback from your site.