Harmonic Key Colors in Ableton Live
Since my sessions in Ableton Live are starting to become pretty large it is easy to lose the overview. Especially in my acapella sessions it is for me important to quickly find the acapellas with a certain Harmonic Key. So I use colors to differentiate the various Harmonic samples.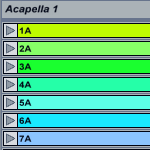 I was initially going for the colors of the Camelot wheel. Since I already use that notation it would only make sense to do so and at the same time it can be seen a little bit as a standard.
When I first looked at the available colors in Ableton I thought: That are a lot of colors, who will ever need all those!!! Now with the Harmonic Key colors my thought is more like: Are this all colors, can't I choose just any color available on my computer.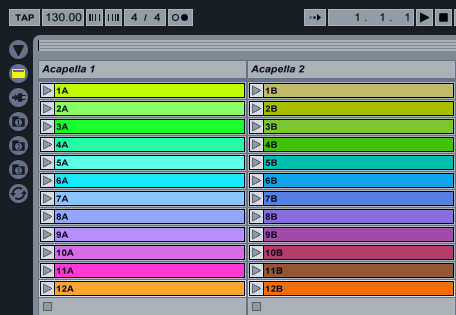 I have chosen 12 colors in both a light and dark variation to have a total of 24 colors (12 color pairs). Fortunately this is easily done, since Ableton Live already contains variations of colors in light and dark.
The result is a rainbow of colors that identify the Harmonic Key of my clips. The light color of each pair for the minor key and the dark color for the major key.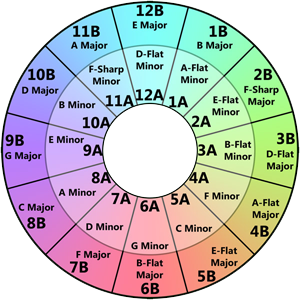 Trackback from your site.