Cuba Gooding – Happiness is just around the bend
A little bit late but definitely not less, the acapella of the month spotlight shines during December on Cuba Gooding – Happiness is just around the bend. A slow and soft disco song from 1983, but definitely a solid ingredient used in tons of house productions and a must have for DJs!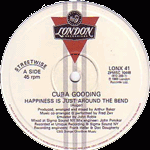 Cuba Gooding sang lead on hits by the Main Ingredient. His sons played in a number of movies and TV series. If you listen to the original and someone would have told you that we would today still hear from this song, you probably would have laughed just like me. But over the years some people have listened past the soft disco song and heard a lot of great samples.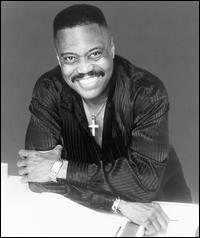 The single acapella sentence "Happiness is just around the bend" has been used in a lot of house productions. Also Ben Liebrand has used this acapella in a lot of his work. His mashup with Giorgio Moroder – Chase has always fascinated me. When played at the right tempo, 126 BPM, it releases a burst of energy from the acapella of that same slow and soft disco song.
One day I hope to make a mashup with Cuba Gooding that will also release that burst of energy like Ben Liebrand once did for me. Until then Cuba Gooding can already shine as acapella of the month December.
Tags: Acapella, Ben Liebrand, Cuba Gooding, Giorgio Moroder
Trackback from your site.