Owl City – Fireflies Raggaeton Remix
In search for remix material of the Fireflies track I ran into a raggaeton remix from steffwell4.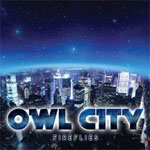 I'm playing around with this song for some time but haven't come to anything I really like. Since there is no acapella available there is not much material to work with at the moment. I've been doing some testing with additional drums to get some more tempo into the track, but not with great result so far. steffwell4 seems to have accomplished this. I really like the echo breaks he put in.
The user account of steffwell4 is no longer active, sorry.
Trackback from your site.