Traktor Scratch Pro New Time Code CD
Since the last Traktor beta I blogged about there have been a couple of updates making 1.2.4 the most current version. The updates include support for new controllers, among of them Native Instruments' own Kontrol X1. What also has been updated is the Time Code signal for CDs with version 0.0.2.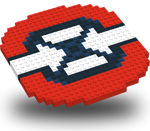 Update
Via the Service Center it has been possible to download three wav files that when burned gapless on a CD form a new Time Code CD. The only release note I could find stated that it fixes a potential issue with CD decks from certain manufacturers. It would prevent Traktor Scratch from reporting that the CD is skipping while in normal playback. So far I never had this problem using CDJ-1000s but on the forum of Native Instruments I at least saw one person reporting that this fixed an issue with his Stanton CD players.
Test Setup
I downloaded and burned the new Time Code to a CD and tested this with Traktor Scratch Pro 1.2.4 on Windows XP SP3, using the Audio 8 interface and a Pioneer CDJ-1000. As reference I used another CDJ-1000 with the original Time Code CD on a different channel of the Audio 8.
Cue Issue Remains
During testing I didn't notice any differences; the new Time Code gives the same response as the original version. The cue issue that causes Traktor to playback a few frames from the last position still exists and is simply a limitation of Time Code, according to Native Instruments. I do have an idea on how to fix it, but it would have other drawbacks. One thing I did notice in the user interface was the different Time Code signal showing up.


Sample Rate
So I ripped the original Time Code CD to compare it with the new downloaded WAV files. One thing I noticed is that the downloaded wav files have a sample rate of 48 KHz. This is strange since a CD only supports 44.1 KHz and during burning a sample down conversion has to be done. This might even give a problem with basic burning software that doesn't support the higher sample rate.
Wave Form
Zooming in on the wave form and listening to it revealed that the new version looks like a cleaner shaped sinus. As far as my Time Code knowledge goes this means that the encoding of the position has changed.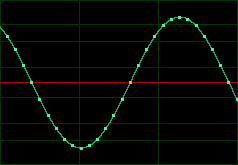 Frequency Analysis
After looking at the sinus I decided to run a frequency analysis over the entire Time Code signal. The new Time Code CD frequency graph shows a clear graph compared to the old version indicating the position encoding change. I also made an additional comparison of the new Time Code signal before and after burning, 44.1 KHz versus 48 KHz.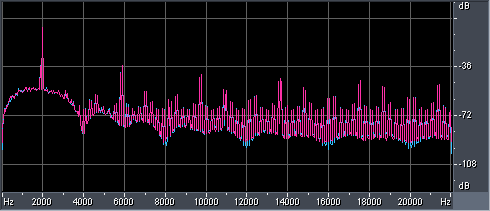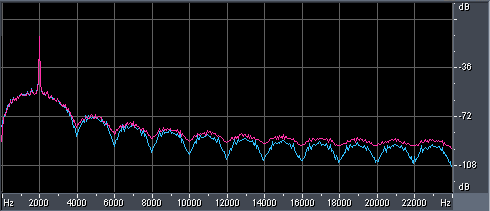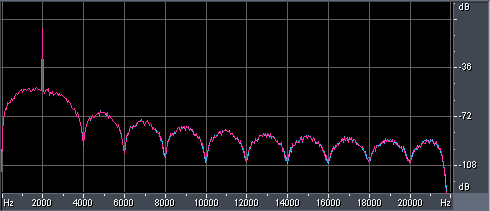 Phase Analysis
Finally I ran a phase analyses to see if they did change something there, but that also looks very much the same. Again also the 44.1 KHz versus 48 KHz comparison of the new Time Code signal.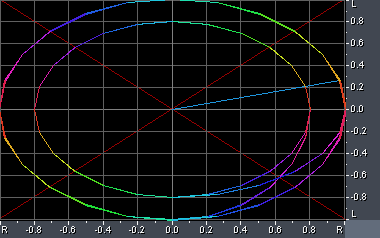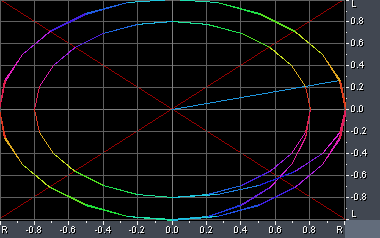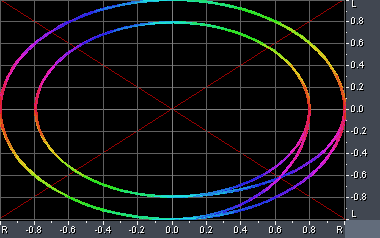 Conclusion
Native Instruments did change the Time Code signal with the release of version 0.0.2. I'm not an expert on Time Code analysis but it looks like they only changed the position encoding which would make sense to solve the reported issues. In practice I didn't notice any differences or enhancements; however some people reported on the forums that their issues with cue-ing/skipping on a specific CD player had been solved. The cue issiue with the short playback of frames from the last position still exists. People who do not have any issue and always play with the same hardware can save two blank CDs and the time to burn the new Time Code signal. If you might also use your time code CDs in onther guest players it can be a smart move to ensure you also have the 0.0.2 Time Code CDs.
On the forum I've posted a question regarding the sample rate, since the reason behind that is still a mysterie to me.
Trackback from your site.