Gambafreaks – Down down down 2009
The classic Down down down from the Gambafreaks has been remixed with some classic old sound samples that bring you back to the late 90's.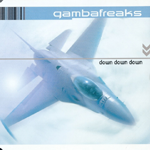 The remixes should provide fun for the whole family. My personal favorites are the Pain & Rossini Red Mix, Gambafreaks VS. Holly Orange Mix and Lori B. Vanity Kills Mix.
Trackback from your site.