Another classic house track that has been revised, Windows from Sil. A classic that can be added to the eclectic collection of people today.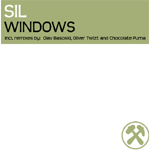 The new release features the Dirty Windows version of the track. It is funny to hear how the samples and beat have been remixed together to get the dirty house sound effect.
Trackback from your site.