R.I.O. VS. Flo Rida Feat. Wynter – When the sugar sun comes down
I was going completely out of my mind during the creation of this mashup. I was still a bit frustrated by the fact that I've recently been to late with the ideas or releases of some mashups. So I was looking at the currently popular tracks that I would like to see mashed up. The Sugar song from Flo Rida was one that popped out of the list because, I wasn't really happy with the R&B beat behind it and some of the breaks in the track.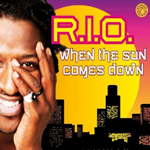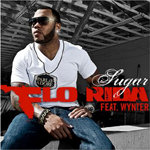 Before starting right away I first searched if there were already mashups available on the internet. Lucky for me I didn't find any mashup. So I started to search for a nice track to mashup with Sugar and when I did a short test with R.I.O. I knew I had a hit. While I was creating the mashup in Ableton I was was amazed by the perfect fit of both tracks. I didn't have to use any compression or eq-ing, just sample them straight on together with the right volume and we're done.
I only had to get creative on the breakbeat of R.I.O. at around 2:42 and added a simple delay in there to smooth a transition in the Sugar acapella. And the result is a great summer hit mashup.
R.I.O. VS. Flo Rida Feat. Wynter - When The Sugar Sun Comes Down (2712 downloads)
Trackback from your site.