Una Mas had in 2001 a small succes with I will follow. Since I heared the track in a mashup mix from Ben Liebrand I completely started to love the acapella and use it whenever possible.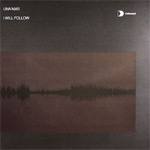 The In the mix show of march 15, 2004 from Ben Liebrand ended with the Patrick Hernandez – Born to be alive in the extended version. Ben Liebrand had mixed Una Mas – I will follow into the breaks pussing the climax of that mix to newer heights. The power of that crystal clear vocal was a perfect addition to Born to be alive.
I can still listen to that mashup and feel the energy in exactly the same way as I heared in the first time. Because of that I've put Una Mas' I will follow as acapella of the month September.
For the people curious about the Ben Liebrand mashup is here a
sample
.
Tags: Acapella, Ben Liebrand, Mashup, Patrick Hernandez, Una Mas
Trackback from your site.