Ben Liebrand Central Studio's 14-02-2009
Last Saturday I treaded myself on a nice 80's & 90's party in the Central Studio's in Utrecht with Boney M. and Master Mixer Ben Liebrand. Lucky for me it seemed that a third DJ didn't show up forcing the organization to let Ben spin 3 hours instead of 1,5.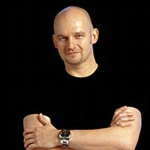 The first impressions are already available on Youtube:
Trackback from your site.