Lately it's been a little bit quiet, but that doesn't mean nothing is happening. Since January this year I've said goodbye to Café the Miller Time. After almost two years of building the Miller Time with Simone & Brechje as captains, it was time for a change.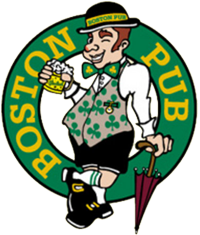 I've started at a new place only a few bars further down the street. From now you can hear me spin at the Boston Pub, where you will also find DJ Carlo. I will be playing a nice all-round mix featuring the best from the good old days, mixed with the latest releases and of course the unreleased materials from my private collection.
The website doesn't still get all the attention I would like to give it, especially the Hit Spotting section didn't have much updates lately. Reason is that I'm doing some major maintenance work in my music collection. While waiting for the APC 40 to arrive, which should be the end of this month, I'm already preparing a nice Ableton Live DJ Session to make sure that AKAI controller is going to sweat and I can give a nice demo.
Trackback from your site.