While working on my big Acapella session in Ableton Live I accidently pressed the key combination CTRL + F instead of something else I was trying to press. It seems that CTRL + F activates a nice feature I wasn't aware of, called Follow play timeline. One thing I thought Ableton couldn't do was following the play pointer in a clip's waveform. But when you press CTRL + F while having a focus on the waveform it starts to scroll automatically to keep the playback pointer in the center.
This way you can zoom in on a track during playback and see the beats better without the need to scroll manually all the time. It makes Ableton Live a little more function as DJ applications like Traktor.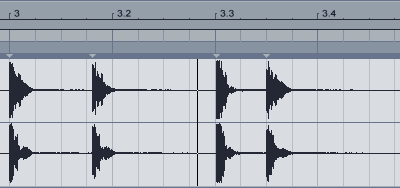 Trackback from your site.