Traktor Metadata for the Twitter DJ
Well it seems there are more implementations coming at the moment for Twitter. After Richie Hawthin's Twitter DJ and Traktor Scrobbler is there now also Traktor Metadata. The application does the same as the other ones but with some advantages.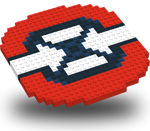 Traktor Metadata is cross platform and works on Windows, Max OS X and Linux. So you can now use the same application across any platform. But better is that it doesn't require Icecast which simplifies the setup. Just download the application, do the minimal configuration and you're done.
Trackback from your site.