No Mans Air – Hello/I feel love
The first few guitar swings from Nirvana – Smells like teen spirit should sound familiar to everyone and will be picked up by a crowd right away. Hence another bootleg remix of the song.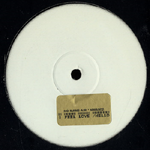 On the B side is also a bootleg remix of I feel love from Donna Summer. I do like the beginning of that track it's mystery. After the mystery is gone it starts to sound a little bit monotone.
Trackback from your site.