Total Touch – Touch me there
One of the better Dutch female artists when it comes to singing talent is Trijntje Oosterhuis from Total Touch. Her I'll say goodbye song made a great intro for the TMF Yearmix of 1998. The more up tempo song Touch me there is still played on the dance floor and the acapella is used in many mix tapes, live sets or mashups.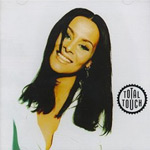 I like the power and freshness of the acapella and use it on regular bases. At this moment there is also a mashup in the planning but this is still experimental, so it might take some time. Untill then, Total Touch with Touch me there is the acapella of the month May.
Tags: Acapella, Total Touch, Trijntje Oosterhuis
Trackback from your site.