Fedde Le Grand Pres. Flamingo VS. Toni Braxton – Take no spanish guitar shhh
As promised a mashup with the acapella of the month July: Toni Braxton – Spanish guitar. I already made clear that is was going to be a mashup with Fedde Le Grand.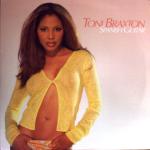 In search for the most warm track from Fedde Le Grand my final choice came down on Take no shhh. The deep warm sound was more defining then in his other songs and gave the best compliment to the vocals from Toni Braxton. Keeping all the original warmth was imposible, but this is as close as it can get.
Tags: Acapella, Fedde Le Grand, Mashup, Toni Braxton
Trackback from your site.