Next Kesha Mashup: Dirty tik tok freakz
The next mashup of Kesha – Tik tok is finished and available. This time I sliced the Kesha acapella in some more chunks to make it blend with Kid Kaio & Rowel Sinester – Dirty freakz.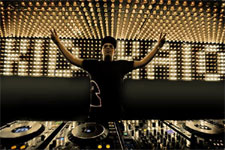 With the last big Kesha Mashup attack I already created three mashups. But I still had a number of mashup candidates on my list. I was first going for Amelie from Butch but that didn't add to Tik tok what I was looking for. With Dirty freakz (Original Mix) I had a very fat bass at my disposal. So I've sliced a number of samples from the Kesha acapella to play around and the result is another Kesha mashup: Dirty tik tok freakz.
Trackback from your site.