With the new share option you can share or add any page of my site to whatever social bookmarking service you are using.

With the Share utility on the left it's a peace of cake, just hit the share link and in the pop up window select your social bookmarking provider.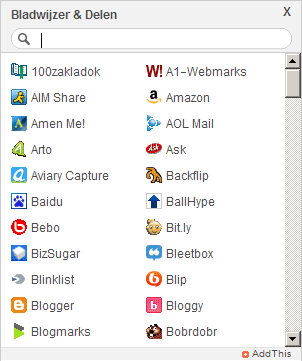 Trackback from your site.