From a number of people I got questions about the Kesha mashups and the Tik tok acapella. Everyone is wondering where I did get the Kesha Tik tok acapella from.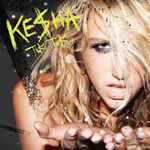 Well it actually isn't Kesha you hear singing in the mashups. As I wrote in the blog posting of the first Kesha mashups:
However, there is a little trick to these mashups. They don't use the actual Kesha – Tik tok acapella since that isn't available, yet. I hope it will become available in the near future since I would love to re-make these mashups with the real acapella.

So for everyone, there is at this moment not a Kesha acapella available. Then the questions still remains who is singing the Kesha vocals in the Tik tok mashups? Well I do not really know who is singing them, but the acapella is a custom backing track I created at Karaoke Version.com. Everyone can buy the "Kesha acapella" from them for € 2,99.
Trackback from your site.