It took some time, but I can proudly say: "It is finished!". It took some time, but here is the final result of my custom build studio console. This week the missing patch cables arrived, so I could hook everything up between my audio interface and the patch panel. Let's take a look at the final result…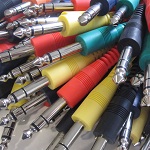 I wanted to use the same color of cable for all inputs and another color for all outputs on my audio interface. The interface has 8 inputs and 8 outputs. DAP has great patch cables in all the colors of the rainbow. The problem is that they only sell them as pack of 6 with mixed colors. So if you want 8 the same, you end up with… well a lot of patch cables.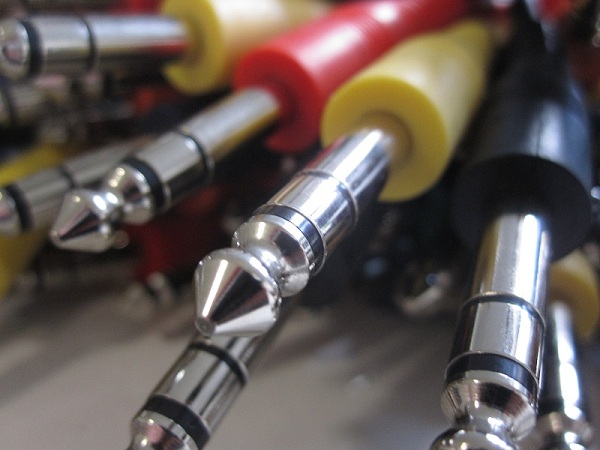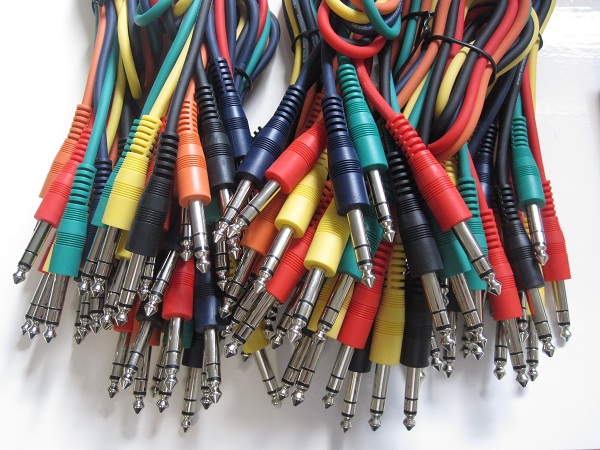 But the final result looks great, and in the end you need patch cables anyway if you have a patch panel.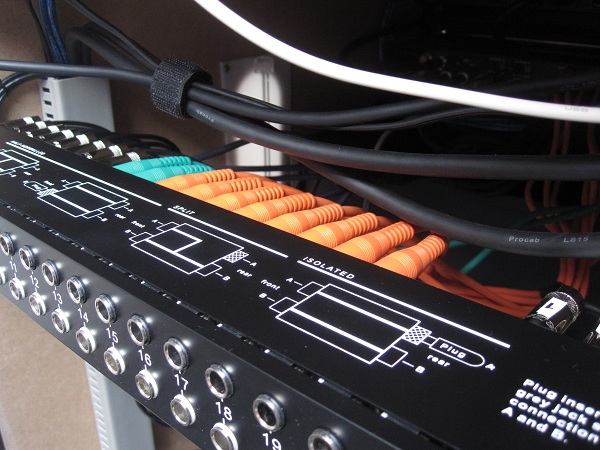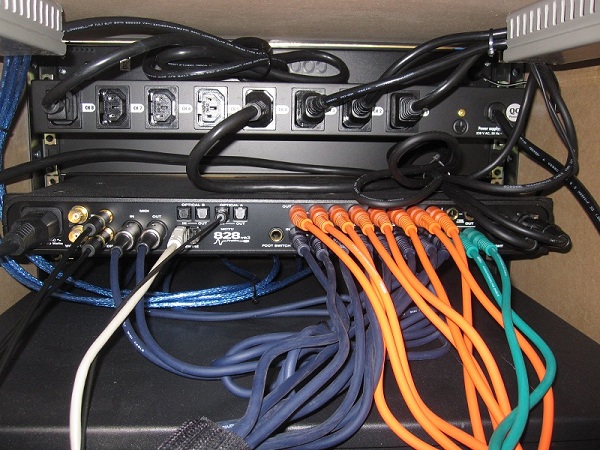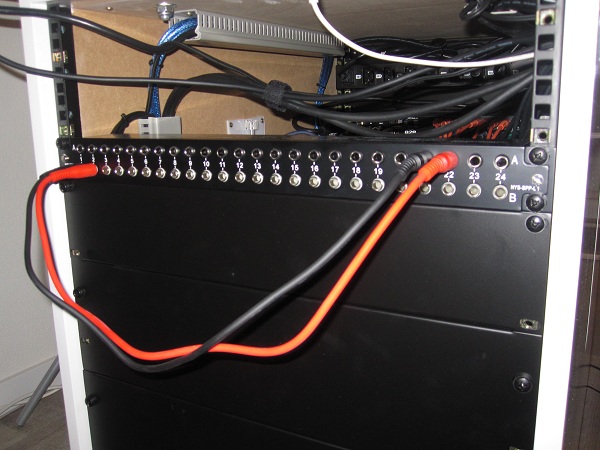 A lot of people have been wondering what the total desk looks like, well here it is: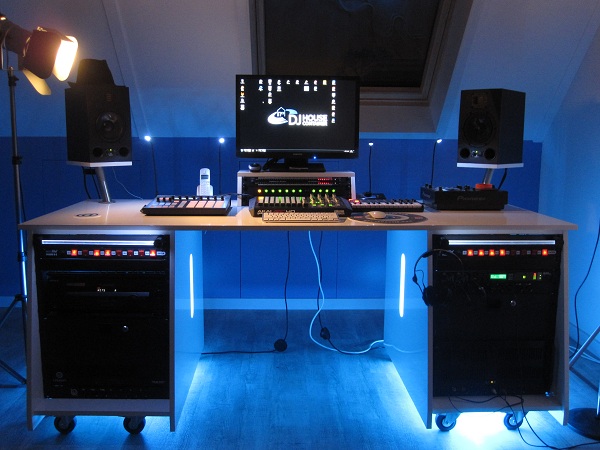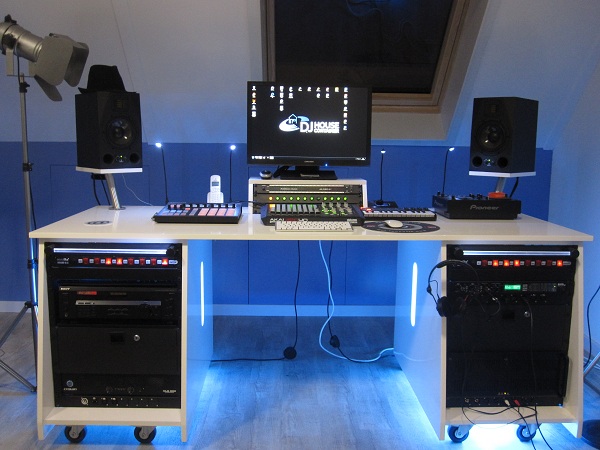 A friend of mine is gonna come over to make some professional photos that show all the details of it.
Trackback from your site.