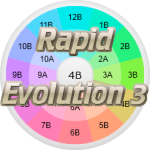 Earlier I wrote about my first impressions of Mixed In Key 5 and the plan for doing a comparison between Mixed In Key 4, Mixed In Key 5 and Rapid Evolution 3 Beta 58. I've found a number of reviews on Mixed In Key by people, but they just blindly seem to be trusting the software without further verification.
The only blog that ever did a fair test was DJ Techtools back in 2009. The only remark for their test was that they did use a lot of pop music and as a reference used the information from Music Notes.
Although I like the key analysis software, I have the feeling they miss out a lot and should not be blindly trusted. So let's put it to the test!